Contribution for impact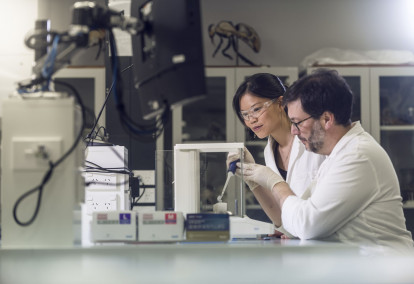 "When I joined Wellington UniVentures in 2018 I came with a lot of experience in the area of chemistry and immunology, but I was looking for the opportunity to contribute to the translation of ground-breaking research findings into technologies that solve real-world problems. Working for Wellington UniVentures, I have had the opportunity to build a new skillset around business and commercialisation that complements my passion for human health and also use my experience as a researcher to assist other innovators to take their ideas out of the university for real world impact.
After three years as a Postdoctoral Research Fellow at the University of Melbourne I joined Wellington UniVentures as a Commercialisation Manager. Within seven months they had recognised my passion and commitment and I was promoted to Senior Commercialisation Manager.
I have loved being a Senior Commercialisation Manager for the past three and a half years collaborating with some of New Zealand's top researchers. In my role as Head of Health and Wellbeing I can continue to recognise, support and advance research by supporting my team to do the same".
Janice Cheng, Head of Health & Wellbeing
Dream it, be it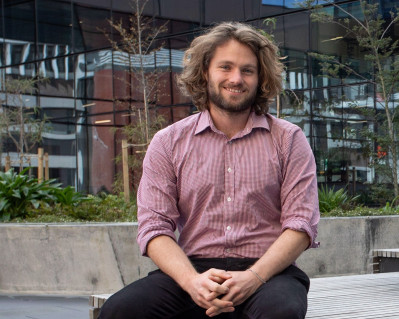 "When I joined Wellington UniVentures as an intern in 2018, I could not have anticipated that in less than three years I would be working as a commercialisation manager and in a team with two additional analysts.
I always knew I wanted to work at the interface of business and research, but didn't quite know how. But thanks to guidance and mentorship from my colleagues in the Intellectual Property Commercialisation (IPC) team, I've been challenged and supported in ways that have helped to put me exactly where I wanted to be.
The opportunities I've been given to develop both myself and my career have been amazing. More importantly, as I've been given each new responsibility, it's been done in a manageable, well-staggered way, so I feel pretty lucky."
Paul Geraghty, Senior Commercialisation Manager
No two days the same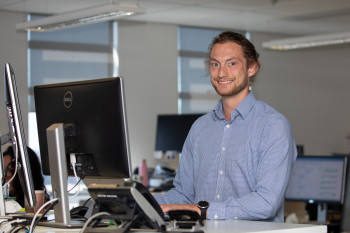 "As an Analyst for the IP Commercialisation team, I get to screen the ideas and inventions that come out of Victoria University of Wellington's world-class research, to identify early-stage projects with commercial potential.
This means working across an incredible variety of industries and technologies, which I really enjoy—every day is different. It might be molecules for potentially life-saving drugs one day; the next, it's spectroscopy instruments or computer algorithms.
Wellington UniVentures encourages me to push my boundaries—within a really supportive environment—and to grow through professional development initiatives. Add to that the fun, social team, and you've got a great place to work!"
Sam Wojcik, Commercialisation Manager