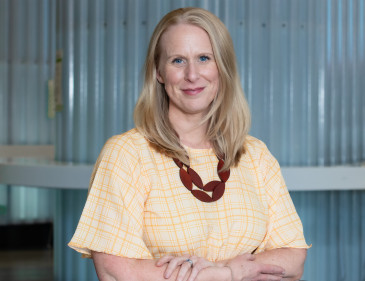 Email Beckie Duffy
+64 22 563 9467
LinkedIn Profile
Ko Aoraki te maunga
Ko Waitaki te awa
Ko Tākitimu te waka
Ko Kāi Tahu te iwi
Ko Beckie Duffy tōku ingoa
As Head of People & Engagement, Beckie is responsible for maintaining and driving our critical engagement and people related functions within Wellington UniVentures, while aligning all activity to our corporate values. Beckie works closely with the CEO, developing and implementing our strategic engagement and people practices, translating these strategies to practical tactical plans and supporting a team with their delivery, ensuring day-to-day operational excellence within the people and engagement functions.
No stranger to the start-up community, Beckie has worked for one of New Zealand's best known start-up brands, KiwiBank, during its inception, plus a number of smaller Wellington start-up entities. She has also held marketing and commercial management roles at New Zealand Post and Wellington City Council, as well as establishing international student programmes at several Wellington schools.
Beckie is a Te Herenga Waka—Victoria University of Wellington alumna, having attained both a Bachelor of Commerce & Administration in Marketing, Management and Industrial Relations, and a Bachelor of Laws focused on Employment Law and Contract Law.