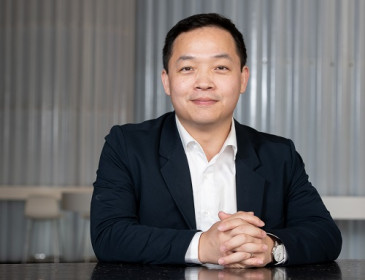 Email Peter Lai
+64 21 520 159
LinkedIn Profile
Fluent in English and Mandarin, and with a Master of Science (majoring in microbiology and immunology) and a Master of Business Administration under his belt, Peter is perfectly suited to connecting New Zealand's science and business worlds on an international level.
Peter officially joined the Wellington UniVentures team in October 2016, after using his translation and business development skills to help Wellington UniVentures and the Robinson Research Institute to close a multi-million-dollar deal with the Beijing Milestone Science and Technology Development Company Ltd in China.
Since 2014, Peter has been a New Zealand representative for the Asia-Pacific Open Innovation Platform, a group aimed at promoting outstanding innovations invented in AP-OIP Member Economies, and enhancing commercialisation opportunities for them.
Peter became the CEO of Wellington UniVentures spinout company Advemto in 2022 and continues to work part time with us as Senior Commercialisation Manager, International.
When he's not on a plane, Peter likes to play the violin and enjoys cooking for his family.