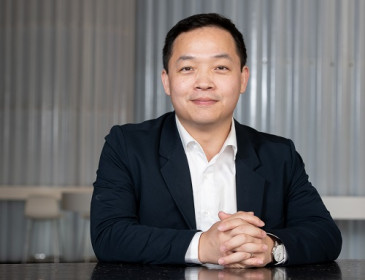 Email Peter Lai
+64 21 520 159
LinkedIn Profile
Kaiwhakahaere Whakapakihi Matua ki Tāwāhi—Senior Commercialisation Manager, International
Fluent in English and Mandarin, and with a Master of Science (majoring in microbiology and immunology) and a Master of Business Administration under his belt, Peter is perfectly suited to connecting New Zealand's science and business worlds on an international level.
Peter officially joined the Wellington UniVentures team in October 2016, after using his translation and business development skills to help Wellington UniVentures and the Robinson Research Institute to close a multi-million-dollar deal with the Beijing Milestone Science and Technology Development Company Ltd in China.
He juggles many roles in the international liaison space for organisations such as the Maurice Wilkins Centre in Auckland, where he assists in the development of new scientific collaborations. He links biotech research with commercial entities, and is an international consultant for Wellington UniVentures' partner, the Kiwi Innovation Network (KiwiNet).
Since 2014, Peter has been a New Zealand representative for the Asia-Pacific Open Innovation Platform, a group aimed at promoting outstanding innovations invented in AP-OIP Member Economies, and enhancing commercialisation opportunities for them.
When he's not on a plane, Peter likes to play the violin and enjoys cooking for his family.