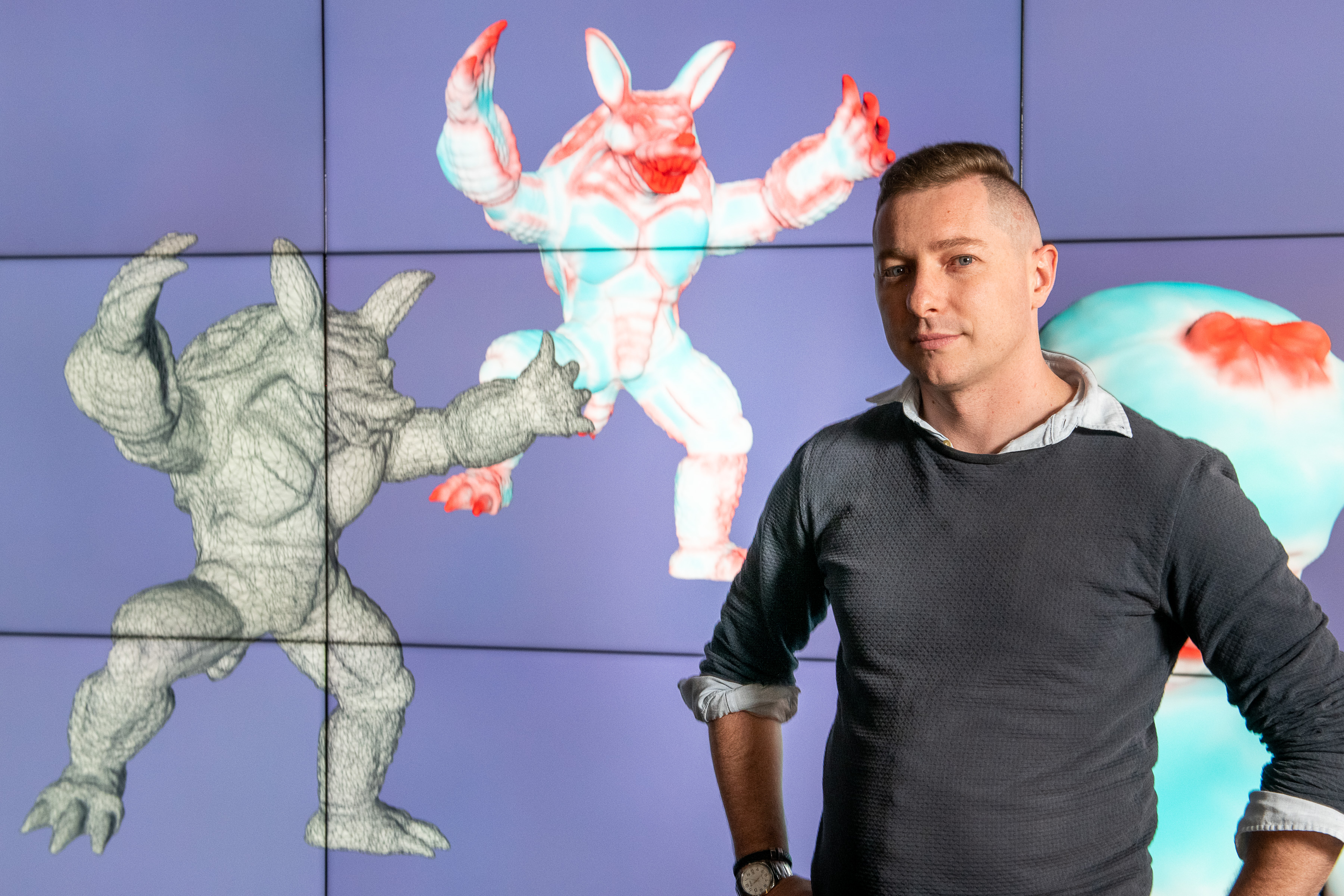 Aiming to bridge the gap between research and industry, researchers at Te Herenga Waka—Victoria University of Wellington are working on software to tackle production issues faced by animators globally.
Dr Richard Roberts, a postdoc on the Future Studio Solutions team at the Computational Media Innovation Centre, builds tools to help animators and motion editors streamline animation. He has created novel technologies that can assist artists. His innovations include algorithms to assist realistic character and face posing, automatic animation transfers between 3D models, and highlighting important details for static and moving geometry. These technologies help film and game studios reduce animation costs and help artists raise the capability bar.
The production process isn't cheap. Some studios employ hundreds, and a given production might take more than a year to complete. Richard's technology can significantly reduce the number of actions required to finish critical tasks in the pipeline. With speed up, artists can better focus their talents on the more creative aspects of the production and, overall, studios can save time and money.
Features and benefits
Cost effective
Artists will be able to complete their work a lot faster, making animation more cost-effective.
Growing creativity
Novel software solutions frees up more time for creativity, giving animators and motion editors the tools necessary to accurately animate characters.
Next steps
Richard is currently part of the KiwiNet Emerging Innovator Programme and is engaging with industry to develop his technology to the wants and needs of animators. Still in the early stage of development, we are looking for animators in film and game production to provide thoughts and feedback to develop the technology.