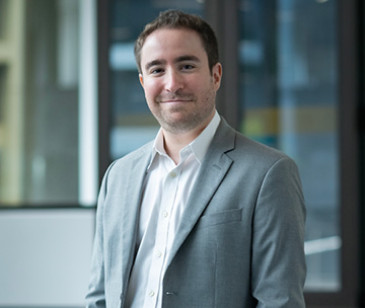 Email Matias Kinzurik
+64 22 013 9597
LinkedIn Profile
As Business Development Manager, Matias manages the business development, account management, and client engagement activities as part of our Commissioned Research and Advisory business focused on opportunities in the health and biotech space.
Matias seeks business development opportunities for research capabilities across Health & Wellbeing areas at Te Herenga Waka—Victoria University of Wellington with a focus on biotechnology, synthetic biology and chemistry. Matias is critical to fostering an innovative and entrepreneurial culture within Wellington UniVentures and the University to facilitate the mobilisation of research expertise.
Matias holds a PhD in Chemistry from the University of Auckland. Prior to that, he gained a Masters of Chemistry from Rice University and a Bachelor's degree in molecular biology and biotechnology from the University of Buenos Aires in his native Argentina.
He has over five years research project management experience in stakeholder facing roles for primary industries in Aotearoa New Zealand, including most recently at AsureQuality and Beef & Lamb, where he managed industry and government funded initiatives.
Outside of work, Matias enjoys kayaking, fishing, hiking and the occasional game of pick-up football.