As we support innovators from Te Herenga Waka—Victoria University of Wellington and beyond to turn their ideas into impact, we call on a wide range of skills and expertise from our staff.
Wellington UniVentures employs people who have a variety of academic, professional and life experiences, from recent graduates through to individuals with deep industry experience.
If we have any roles currently advertised, you'll be able to find them below, and you can contact our People & Culture Coordinator, Chelina Brabender, for further information.
Stories from our people
Our staff have a passion for making a difference and creating impact in what they do. When we employ new staff we are always looking for people who feel this passion too and want to drive research opportunities forward.
Contribution for impact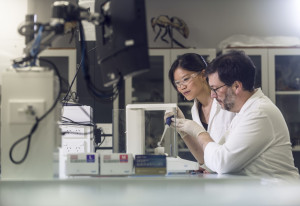 "When I joined Wellington UniVentures in 2018 I came with a lot of experience in the area of chemistry and immunology, but I was looking for the opportunity to contribute to the translation of ground-breaking research findings into technologies that solve real-world problems. Working for Wellington UniVentures, I have had the opportunity to build a new skillset around business and commercialisation that complements my passion for human health and also use my experience as a researcher to assist other innovators to take their ideas out of the university for real world impact.
After three years as a Postdoctoral Research Fellow at the University of Melbourne I joined Wellington UniVentures as a Commercialisation Manager. Within seven months they had recognised my passion and commitment and I was promoted to Senior Commercialisation Manager.
I have loved being a Senior Commercialisation Manager for the past three and a half years collaborating with some of New Zealand's top researchers. In my role as Head of Health and Wellbeing I can continue to recognise, support and advance research by supporting my team to do the same".
Janice Cheng, Head of Health & Wellbeing
Dream it, be it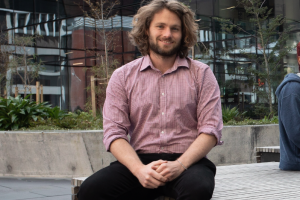 "When I joined Wellington UniVentures as an intern in 2018, I could not have anticipated that in less than three years I would be working as a commercialisation manager and in a team with two additional analysts.
I always knew I wanted to work at the interface of business and research, but didn't quite know how. But thanks to guidance and mentorship from my colleagues in the Intellectual Property Commercialisation (IPC) team, I've been challenged and supported in ways that have helped to put me exactly where I wanted to be.
The opportunities I've been given to develop both myself and my career have been amazing. More importantly, as I've been given each new responsibility, it's been done in a manageable, well-staggered way, so I feel pretty lucky."
Paul Geraghty, Senior Commercialisation Manager*
*In 2022, Paul left his role as Senior Commercialisation Manager to take up the role of CEO at one of our latest spin-out companies, Liquium.
Making a mark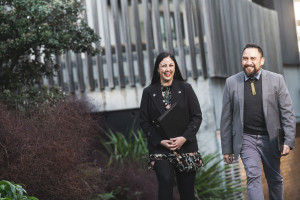 "I started my career at the frontline of alternative education and addiction rehabilitation. It was extremely rewarding, but there were only so many people I could see; only so many I could help.
"I realised I could deliver greater impact by stepping away from the pointy end. I took a Government role in which I could give support to those who really needed it, and then joined a nationwide mental health and addiction service. It gave me a chance to research global best practice and influence the way services were delivered nationally.
"Now, after a whirlwind first year at Wellington UniVentures, I've been able to champion ideas that might never have surfaced without our involvement. I've talked to amazing thinkers; people who have incredible ideas but are terrified of commercialising them. I've loved watching their eyes sparkle as they realise the impact of their research goes way beyond any thesis.
"In the coming years, I hope I can give a whole tribe of researchers the confidence they need to make their own mark on social well-being in New Zealand and Wellington UniVentures is the perfect place for me to make that happen."
Lisa McLennan, Senior Social Impact Manager
No two days the same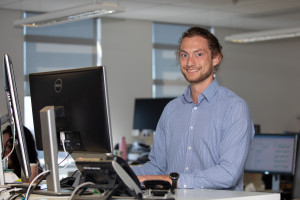 "As a Commercialisation Manager in the Health & Welbeing team, I get to work with researchers and innovations that come out of Victoria University of Wellington's world-class research, to identify early-stage projects with commercial potential in the biotechnology and life sciences area.
I first started as an analyst in the team. This was a fantastic start, allowing me to work across an incredible variety of industries and technologies, which I really enjoy—every day was different. It might be molecules for potentially life-saving drugs one day; the next, it's spectroscopy instruments or computer algorithms. This foundation has given me a broad perspective, a lot of which helps me as I now am honing my skills and knowledge towards the Health & Wellbeing space.
Wellington UniVentures encourages me to push my boundaries—within a really supportive environment—and to grow through professional development initiatives. Add to that the fun, social team, and you've got a great place to work!"
Sam Wojcik, Commercialisation Manager
Knowledge is power
"Wellington UniVentures is such a dynamic, interesting place to work—I really enjoy the fact that I'm working alongside team members who know so much about so many different things, and that they're generous in sharing that knowledge with me.
There's a real sense of purpose to what we do here. We're trusted to do what needs to be done, and what we do is valued and appreciated which makes for a great work environment.
It's also a huge bonus to be part of the wider University ecosystem and be able to attend lectures that relate to the research topics that I'm screening at the time—and there's the opportunity for further study right on the doorstep!
Mick Riley
Curious about working at Wellington UniVentures?
Wellington UniVentures staff talk about what we do and what it's like working for Wellington UniVentures
Watch