Meet our Emerging Innovators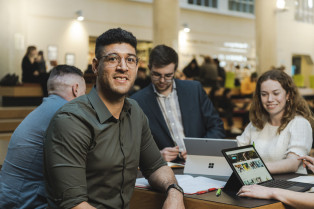 The KiwiNet Emerging Innovator Programme provides targeted support to early stage career scientists who will become the future innovators of New Zealand.
Meet some of our amazing researchers who have benefited from the accelerated entrepreneurial development and support through the Emerging Innovator Programme.
Programmes + Scholarships
KiwiNet Emerging Innovator Programme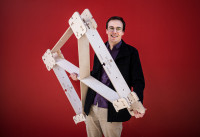 If you are an early career scientist wanting to push your innovations out of the lab and into the hands of real users, the Emerging Innovator Programme may be for you. The Programme provides funding to enable scientists to build industry connections and demonstrate a proof-of-principle of a disruptive new invention.
Jeremy Bloomfield Memorial Scholarship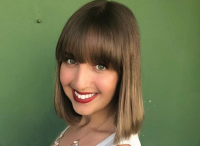 The scholarship is to be directed to developing and translating an innovation derived from research in the Education or Environmental disciplines.The intent is to fund a substantial step towards translating an existing innovation, resulting from University research out to the wider community for practical use and impact.
Mike Collins Memorial Scholarship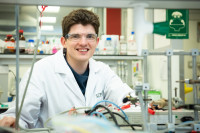 The Mike Collins Commercialisation Scholarship supports recipients to undertake a part-time research commercialisation project for 12 weeks, and is accompanied by mentoring and training in best-practice commercialisation techniques. It is designed to be equally valuable to those considering a career as an academic, a start-up founder for a deep-tech company, or in the commercialisation of research.
Wellington UniVentures Paid Internships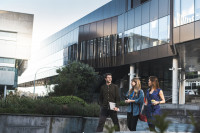 Paid internships at Wellington UniVentures, supported with sponsorship from KiwiNet, give a taste of research and technology commercialisation.