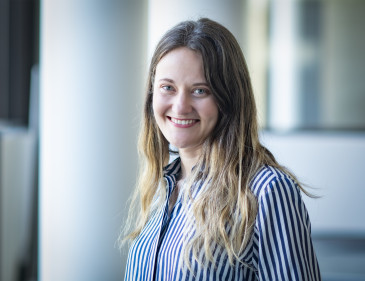 Email Nina Vidović
+64 27 641 7556
LinkedIn Profile
As Communications Manager, Nina is responsible for promoting the work of Wellington UniVentures. She works alongside her Wellington UniVentures team as well as researchers, external stakeholders, and media to share Wellington UniVentures' stories with a wide audience. She manages all Wellington UniVentures' external channels and relationships with media.
Nina has a strong background in science. She has a bachelor's in biology from the University of Waterloo in Canada and worked as a research assistant in genomics, bioinformatics and toxicology laboratories throughout her undergraduate degree. She also holds a master's in Science in Society from Victoria University of Wellington.
Nina works part-time at Wellington UniVentures, and spends the rest of her time writing about science and innovation for other organisations. Away from her computer, she enjoys exploring Wellington's stunning hills and harbours.