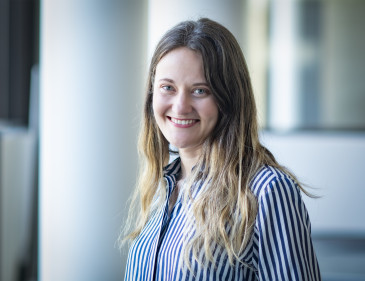 Email Nina Vidović
+64 27 641 7556
LinkedIn Profile
As Communications Specialist, Nina is responsible for seeking out and creating content that showcases the work of Wellington UniVentures. Working with internal and external stakeholders, Nina is responsible for growing and managing different channels to tell our stories and engage both science and general media.
Nina has a background in science. She holds an Honours undergraduate degree in Biology from the University of Waterloo in Canada and has worked as a researcher in genomics and toxicology labs. After discovering she enjoyed writing about research more than doing it, she moved into the communications space. Nina has worked in communications across diverse sectors, crafting impactful stories and delivering media and communications campaigns for a wide range of audiences.
Currently wrapping up a Masters of Science in Society at Victoria University, Nina can be found with writing about science in Wellington's trendy cafes, or exploring the city's stunning hills and harbours.