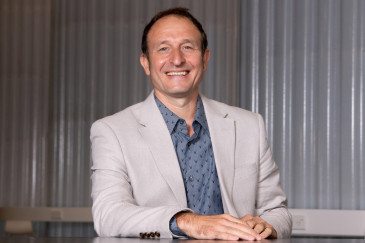 Email Roger Zemp
+64 20 4195 0695
LinkedIn Profile
Roger is one of Wellington UniVentures' Senior Commercialisation Managers working across projects in advanced materials and engineering. Roger is responsible for identifying research inventions that have the potential to be effectively commercialised and for managing new business development.
Prior to undertaking his role at Wellington UniVentures, Roger lived in Switzerland where he worked for the Bern University of Applied Sciences to bridge the gap between academic research, government and industry. In doing so, he has helped build the economic foundation for several inventions to be translated and applied to successful businesses.
Outside of his role, Roger has a wide range of interests that he pursues, including music. He was the drummer and percussionist for several bands which toured throughout Europe. With his extensive international experience, Roger is multilingual and fluent in English, German and French.