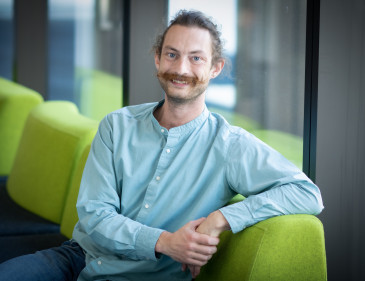 Email Sam Wojcik
+64 4 463 9490
+64 22 563 6673
LinkedIn Profile
As Commercialisation Manager, Sam is responsible for working with researchers to identify and progress a potentially commercial project or idea. Developing and maintaining relationships across the university and in the investment community, Sam helps to take research from the lab to real-life application.
After completing his BSc in Biochemistry at the University of Otago, Sam stayed on to work on a CRISPR-Cas9, genome-editing research project, before heading to the University of Auckland to complete a Masters in Bioscience Enterprise. While studying for his thesis, Sam worked with the University's commercialisation arm—UniServices—on two active projects in the biotechnology sector (one of which has now been spun-out) and with medical device start-up Adherium.
He joins Wellington UniVentures after working at Auckland and Waitematā District Health Boards, working primarily with the immunisation programmes manager. Outside of working life, Sam has several volunteer governance roles including being Entrepreneurship Innovation Director for Global Biotech Revolution, an organisation focused on growing young bioentrepreneurs, and a Trustee on the Edmund Rice Justice Trust, a charity focused on social justice in Aotearoa.
A keen rower who has successfully competed at national level, Auckland-born Sam is now adjusting to life in Wellington where he has traded the oars for a tri-suit and is currently training for his first half ironman.