Paid internships at Wellington UniVentures, supported with sponsorship from KiwiNet, give a taste of research and technology commercialisation. Interns work alongside our commercialisation team and learn how to screen inventions, engage with industry, assist with developing promotional material for inventions and opportunities, promote the entrepreneurial culture within the University and generate new invention disclosures. Internships are full time, last six months and give invaluable work experience to support the pathway to a career in research commercialisation.
Our internship recruitment round typically starts in January/February with a view to enrol interns late February or March. Our interns are based in the Wellington office of Wellington UniVentures.
Please note this position is currently filled but click here to be added to the list of interested candidates.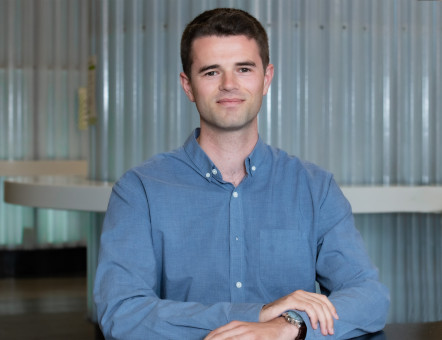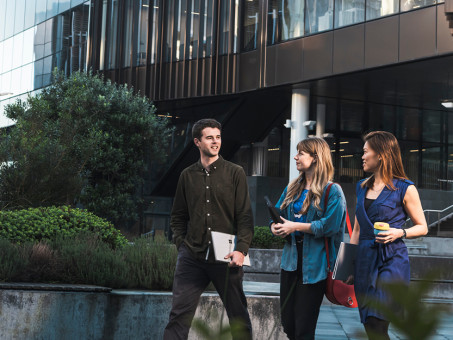 Jack Clemens
An Internship at Wellington UniVentures
Thanks to the support of KiwiNet, we are able to offer a paid internship, providing the opportunity to learn more about research and technology commercialisation. At Wellington UniVentures, we work closely with researchers at Te Herenga Waka Victoria University of Wellington. We work with researchers right from the early stages of development and help them to develop their idea into a tangible product that has the potential to create real impact in society.
Our latest intern, Jack Clemens, joined the Wellington UniVentures team on a six-month internship in April 2021. Having previously worked at AJ Park as a Patent Assistant, Jack aims to broaden his commercialisation knowledge and learn more about the different commercial outputs across industries.
Jack studied his Bachelor's in Biochemistry at the University of Canterbury before heading to the University of Auckland to gain his Master's in Biotechnology. With a background in this field, learning about the commercialisation process and how to create impact from research was a natural fit for Jack.
"This internship stood out to me because of the variety of work I would get to be involved in. Working at AJ Park I had a good understanding about IP and thought this role would complement the knowledge I already had. I was interested in learning more about the importance of market validation and working across different areas of research to learn about new technologies outside of the biotech space that I'm more familiar with," Jack explained.
Throughout his internship, Jack has shadowed General Manager Commercialisation, Hamish Findlay, helping him to better understand the role Wellington UniVentures plays and to develop business acumen. "My background is in research, so it has been great to join Hamish for meetings with researchers to see first-hand how to engage and communicate what support Wellington UniVentures can offer."
Most recently, Jack has been working with the analyst team, who assess the commercial potential of any discoveries or ideas that arise from research. Jack has become well-versed in the market validation process, particularly in the materials science space.
Jack has enjoyed learning from different areas of the business and says that "it has been great to follow the full commercialisation process, working with scientists to develop an initial idea, right through to securing a deal."
Hamish Findlay shared: "We're pleased to be able to offer this internship to those who are looking to grow their skills and knowledge in commercialisation. Having Jack join the team has been a really positive experience for the team too. We've welcomed Jack's fresh perspective and enjoyed supporting him as he learns more about the processes and what we do at Wellington UniVentures"
Experiencing the different areas of the organisation has helped Jack to better map out his future and he looks forward to staying in the commercialisation ecosystem. Jack hopes to hone in on his biotech background and guide researchers on their commercialisation journey.