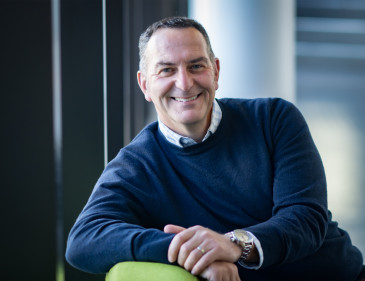 Email Pierre Malou
+64 22 014 5778
LinkedIn Profile
As Head of Operations, Pierre is responsible for working closely with our CEO to ensure the day-to-day operations run smoothly. Pierre supports the team to make sure that systems and processes are in place, allowing the team to effectively manage their projects.
In addition to this, Pierre has temporarily taken on the role of Acting CEO while Anne Barnett is on parental leave.
Pierre has held various roles throughout Asia-Pacific where he led, supported, and inspired growing teams. Technology and innovation are second nature to Pierre; as well as having a wealth of commercial experience Pierre has been instrumental in bringing cutting-edge medical and biotechnical advances to market throughout Australasia and parts of Europe.
Pierre brings a hands-on and results-driven approach to operations. As the former co-founder of a tech start-up and with 20 years of experience in sales, marketing, and innovation developed during various roles throughout multiple industry sectors, Pierre understands the need to implement systems to support teams as they scale up.
Protecting the environment, aiming for sustainability, and supporting the Kaitiakitanga approach underpin Pierre's personal choices and are the reason why he has chosen to live in Aotearoa New Zealand and to contribute to Wellington UniVentures' mission. In his spare time, you'll find Pierre hiking, studying animal behaviour or tending his vegetable garden.