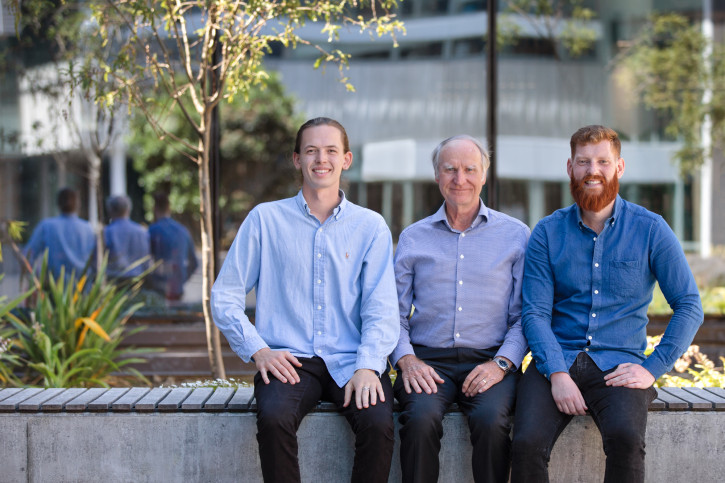 Listeria monocytogenes is a common strain of pathogenic bacteria that can cause serious and sometimes fatal food-borne illnesses, meaning that it is a major concern for food manufacturers who must keep it under control or risk sick customers and expensive food recalls.
Now, researchers from Victoria University of Wellington have discovered a way to produce high-performance antimicrobial coatings that use a broad-spectrum silver antimicrobial agent to effectively kill over 650 different types of microorganisms, including Escherichia coli, Salmonella, Norovirus, Campylobacter—and Listeria monocytogenes.
Forming a spin-out company—Inhibit Coatings Limited—from their research, the first application of the team's technology is focused on providing floor coatings for the food and beverage manufacturing industry. Floors are a common site for harbouring dangerous microorganisms which can survive in the cracks of floors and walls, and can be quickly spread around a plant—often via the soles of workers' shoes.
The frequent cleaning and sanitisation regimes required in food processing facilities mean that the active ingredients used in traditional, additive-based antimicrobial floor coatings are easily washed out. With Inhibit Coatings' technology, the active ingredient is bound to the polymer resin—which means it won't wash out, and will retain its antimicrobial effectiveness for the lifetime of the coating, with no adverse effects on the physical properties of the coating system.

Features and benefits
Proven effectiveness
Inhibit Coatings' technology is incredibly effective, proven to reduce common bacteria such as E. coli and Listeria by over 99.993%.
Robust and long-lasting
The active ingredient binds to the coating's polymer resin, which means it won't wash out, and will retain its antimicrobial effectiveness for the lifetime of the coating.
Multiple future applications
There are multiple future applications for the technology as microbial contamination is also an issue for the medical and healthcare sectors, and the heating, ventilation and air conditioning industries. It could also be used as a marine antifouling coating.
Next steps
Inhibit Coatings utilised the services of NZPA during their development. NZPA helped to develop a network of partners to facilitate large scale testing and proven pathways to commercialisation.
Inhibit Coatings recently completed a $1.5 million capital raise (which was over subscribed). Among the investors is New Zealand Innovation Booster (NZIB)—a partnership between Wellington UniVentures and financial services company Booster—who contributed $200k to the total raise.
The new investment means the company is now able to accelerate the development of its technology, and expand the application of its antimicrobial and marine antifouling coatings for use in the healthcare, heating and ventilation, boating and shipping industries and potentially for mussel farming.
Talk to the Commercialisation Manager below to find out more about ongoing investment opportunities for this venture.