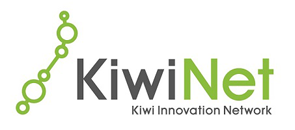 If you are an early career scientist wanting to push your innovations out of the lab and into the hands of real users, the Emerging Innovator Programme may be for you.
The future wealth of New Zealand relies on the availability of people with advanced technological capability using their skills to drive innovation in New Zealand. Such people create the jobs of the future and economic growth upon which the community depends. The KiwiNet Emerging Innovator Programme provides targeted support to early stage career scientists who will become the future innovators of New Zealand.
The Programme provides funding to enable scientists to build industry connections and demonstrate a proof-of-principle of a disruptive new invention. To be accepted into the programme, a scientist must demonstrate a clever new idea and a willingness to work closely with industry and/or commercial mentors as they develop a prototype. The aim of the programme is to have more scientists with disruptive new ideas, working alongside businesses to solve industry challenges.
How to Apply
If the Emerging Innovator Programme sounds interesting, or you'd like to know more:
Speak to a Commercialisation Manager from Wellington UniVentures.
Disclose the project you'd like to work on to Wellington UniVentures.
If the Commercialisation Manager thinks you'll be a good fit for the programme, they'll work with you to write and submit a nomination form.
Attend a KiwiNet Investment Committee meeting (flights covered by Wellington UniVentures) and pitch to the committee.
Receive your offer and get started!