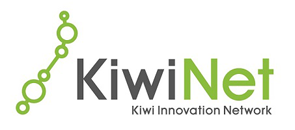 The KiwiNet Emerging Innovator Programme aims to strengthen entrepreneurship and support early career researchers who want to become future innovators of New Zealand. If you have an idea that you'd like to develop by building industry connections and transforming your discovery into a new business opportunity, the Emerging Innovator Programme could be a great first step for you.
The programme provides funding for an individual to develop their research and connects them with a mentor to help guide them along the commercialisation journey.
How to apply
Get in touch with our People & Business Operations Manager, Lisa Bishop, who will connect you with one of our Commercialisation Managers. They will then guide you through the application process.
As part of the application, you will be asked to complete a disclosure form which will allow our team to better understand your project.
If your Commercialisation Manager thinks your project is a good fit for the programme, they'll write it up and submit your application.
If your application is successful, you will be asked to pitch your project to the KiwiNet Investment Committee. If successful, you will receive your offer and get started on the programme.